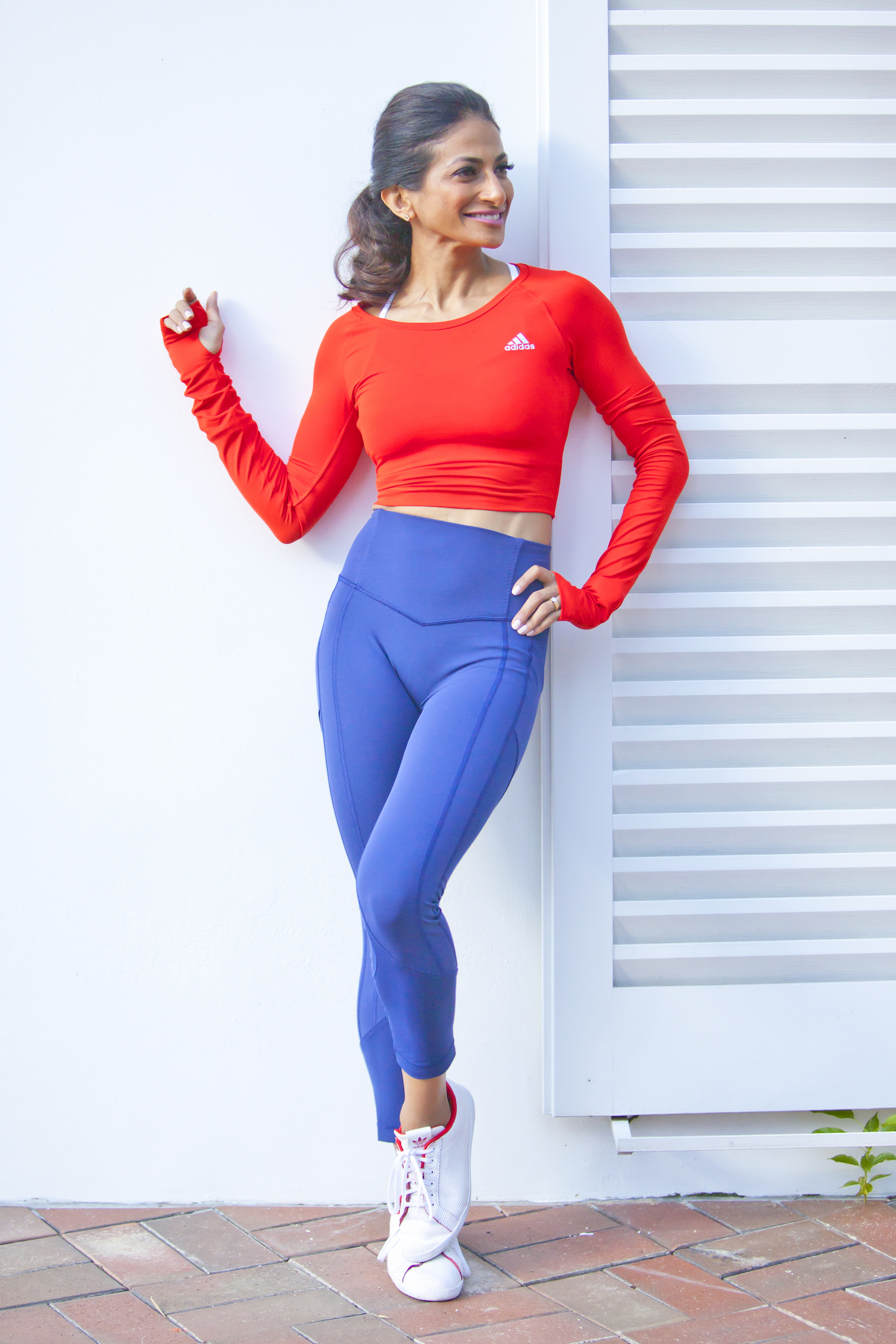 An experienced women's fitness specialist, occupational therapist and ergonomist from Melbourne, Australia now living in Jakarta. I am also the official go-to health nerd at Body by Ashanthi.
With three health degrees and more than sixteen years of hands-on health and fitness industry experience, I specialise in science-based, holistic programs that guide beautiful woman like you, towards nurturing a fit and healthy body and mind. Not just based on my own personal experience in getting fitter and healthier, but a combination of scientific and holistic health approaches that gets you results without over exercising, over thinking and restrictive eating. Because after all, taking care of yourself takes effort, but lets focus on what actually works and helps you nurture a fitter, stronger and healthier body for life.
Harnessing my extensive practical expertise in health management and prevention, as well my strong academic insights into body mechanics, ergonomics, anatomy and injury prevention, Body by Ashanthi is next level health and fitness – a harmonious balance between science-based training and heart-led wellness that gets you looking and feeling amazing from the inside and out.
But don't get me wrong; even though I have all of my Nike's in a row now, this definitely wasn't always the case.
If you're interested, I invite you to keep reading and learn more about my wellness journey here, which **spoiler alert, also includes a 30-kilo weight loss transformation and where you get to know my back story.
Otherwise, if you're short on time (and REALLY need to fit into your 'little black dress' by Saturday night) why not treat yourself to my FREE 7-Day Slim Down Exercise and Meal Plan? It has been designed for the busy woman in mind who needs to get real results…real fast. Perfect for any special occasion where you want to look and feel your best and you haven't got much time. And don't worry, nothing about the plan is extreme – no crazy diet tricks, extreme exercising or lemon detoxes here – I'm a professional health nerd, committed to giving you great advice that works – so let's get started!
Otherwise, be sure to follow me on Instagram or my Blog where you'll find my library of FREE health resources to get help you look and feel your best from the inside and out. I upload regular content to help you stay focused on living a healthy and fit life e.g. workout videos, simple and delicious recipes as well as health and fitness tips to get you fitter and healthier for life.
And be sure to make yourself at home. This isn't just my online space, it's yours too. So, welcome. I'm so happy we are on this wellness journey together.